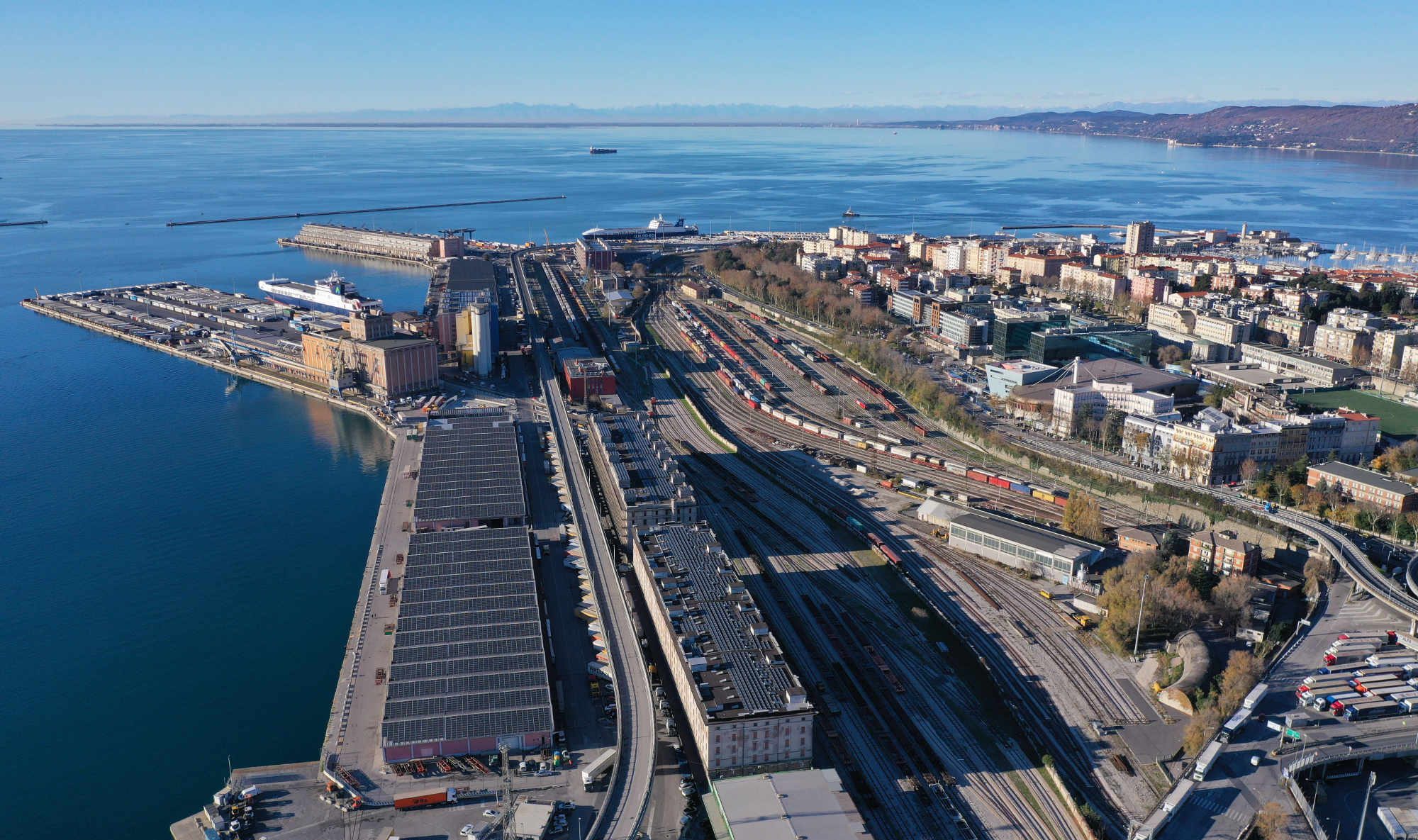 FROM TRIESTE
TO
EUROPE
BY RAIL
For over 15 years, Adriafer is working on an integrated railway system between the maritime terminals of the Port of di Trieste, the land hubs and the national railway network. Furthermore, it's been collaborating to create effective connections between all the areas of interest of the System Authority port of the Eastern Adriatic Sea,
North-East Europe, and Italy.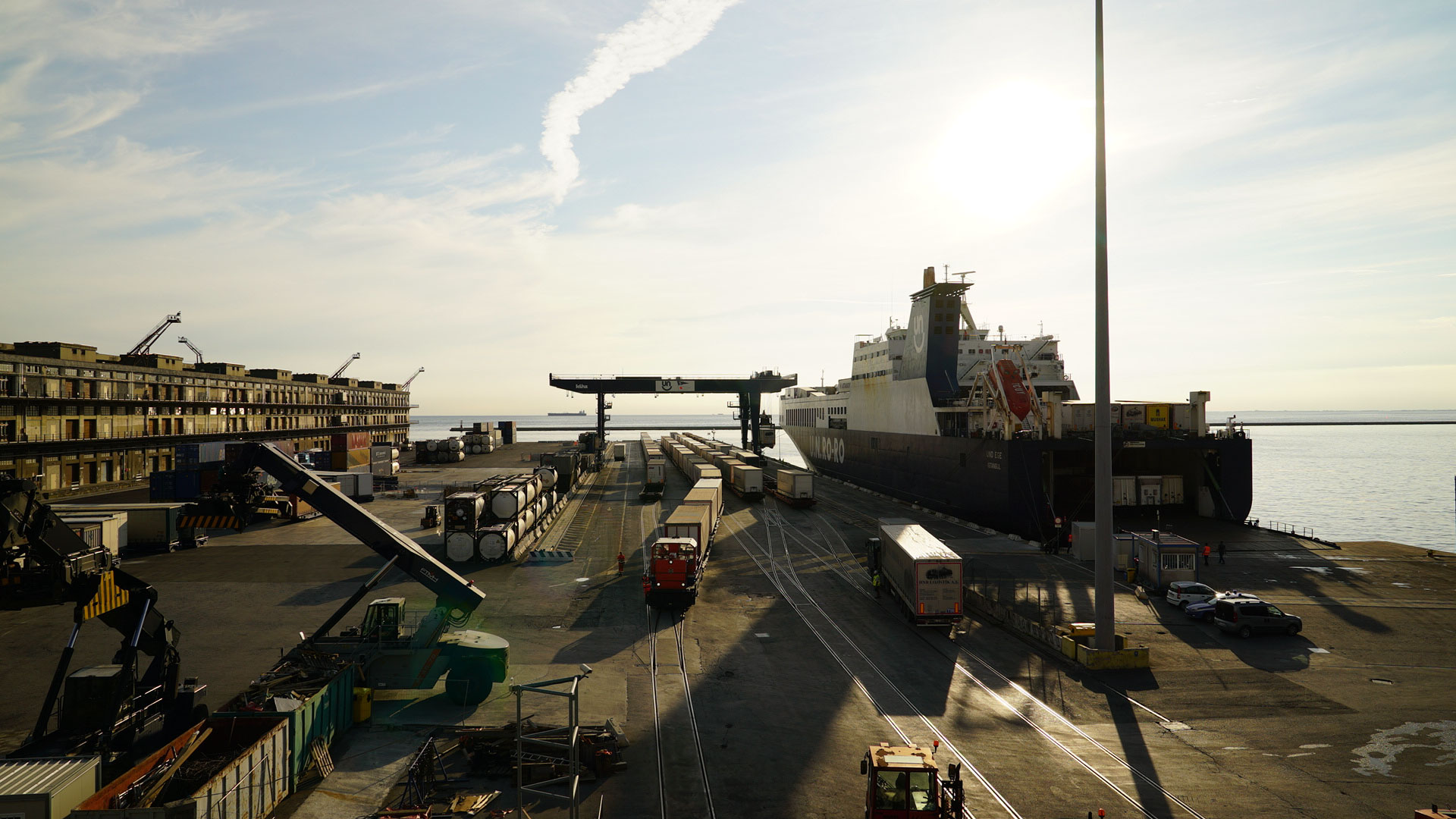 INDIPENDENT
Our goal is to make the railway service of general interest for the port area, under conditions of independence and with a fair and non-discriminatory offer, ensuring the maximization of production efficiency and the containment of costs for the stakeholders who work inside the port.
MISSION
Our goal is to integrate the maritime component with the terrestrial railway and logistics ones. We appropriately plan the services with the operators to improve the performance, with innovative solutions that allow the efficient use of the railway solution on international and national relations involving the Port System.
VISION
Adriafer strategically connects the nodes of the Port System and the nodes of the regional railway network, making them interconnected with a green vision of the transport and logistic solutions offered.
PEOPLE, THE REAL STRENGTH OF ADRIAFER
WE BELIEVE IN OUR STAFF AND IN THEIR POTENTIAL TO PROVIDE AN EXCELLENT SERVICE.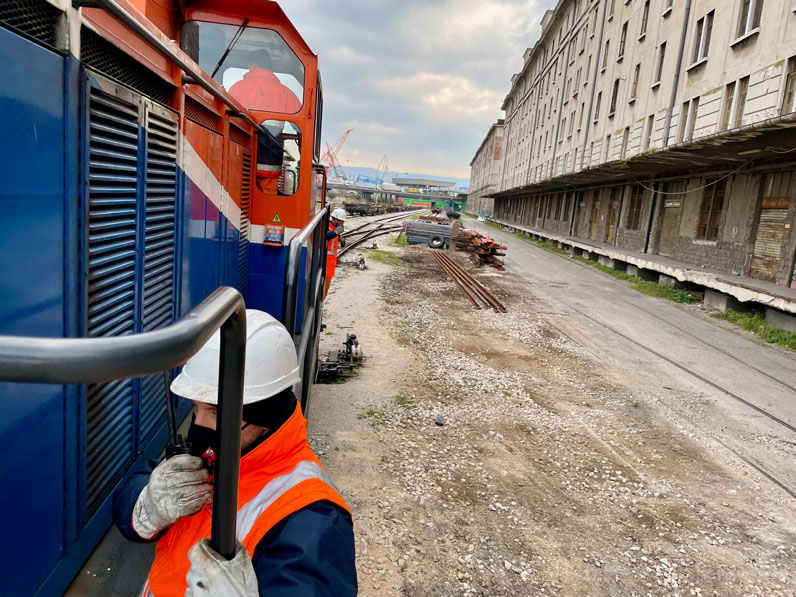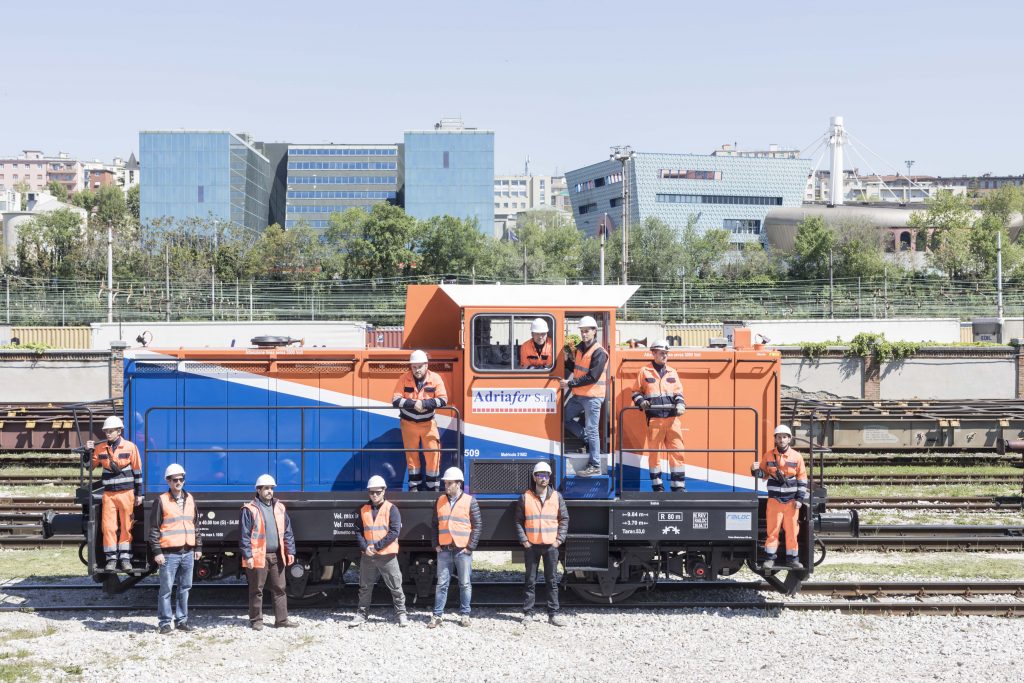 PEOPLE ARE OUR GREATEST RESOURCE AND THE KEY TO OUR SUCCESS
In all areas of interest of the Port Authority, we employ more than 100 people.
OUR SERVICES
We offer quality railway services that can respond operationally to the logistical needs of all the players in the port area of Trieste, 365 days a year and with 24-hour shifts, where necessary.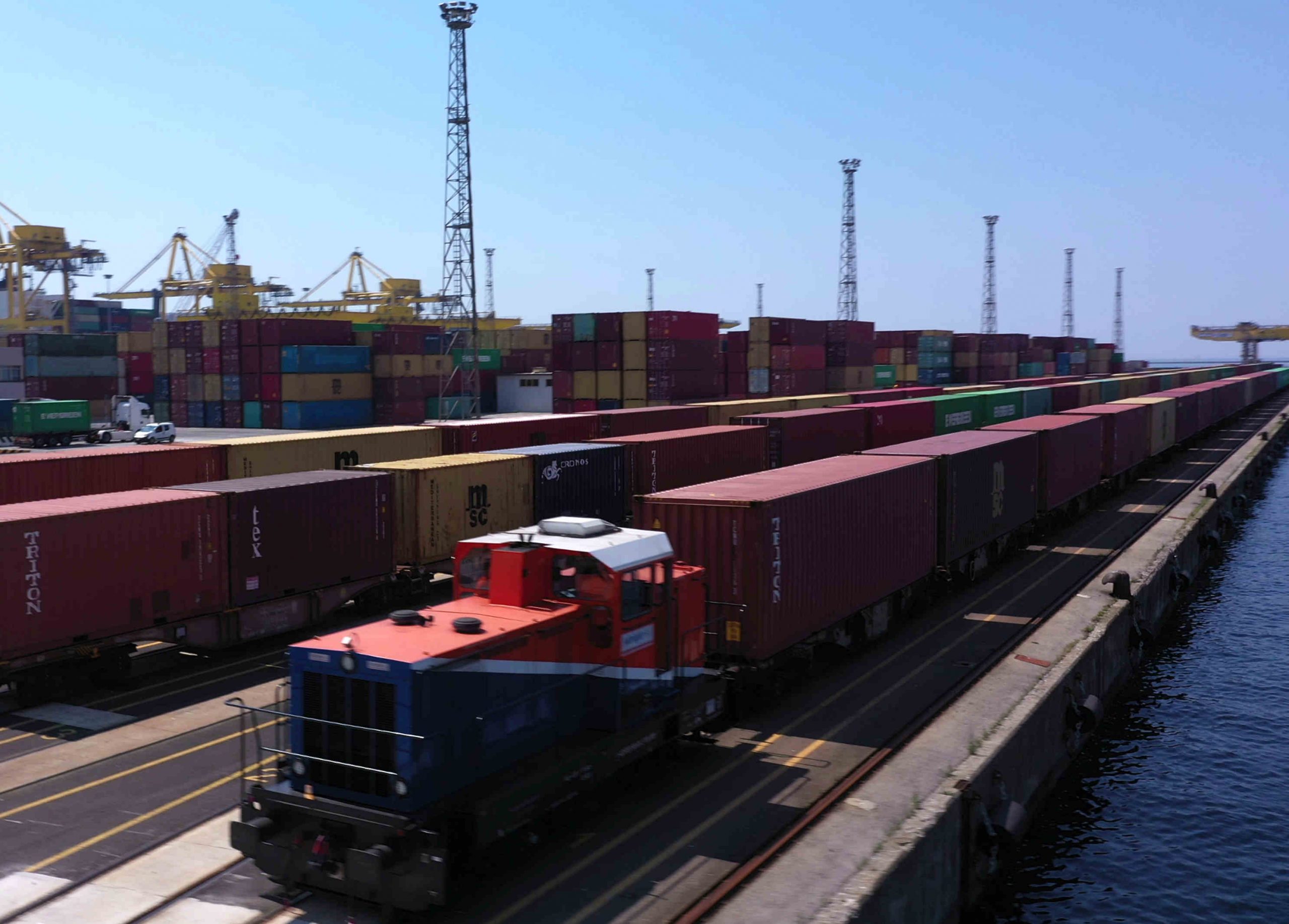 SHUNTING SERVICE
For the shunting operations of convoys and wagons, we use specialized personnel, in possession of the necessary railway skills, to operate in compliance with current regulations and constantly assess the risk, to operate the activity safely. The locomotives were redesigned with the most modern safety equipment for the shunting of the train and completely renewed, in the essential components, increasing the towing power.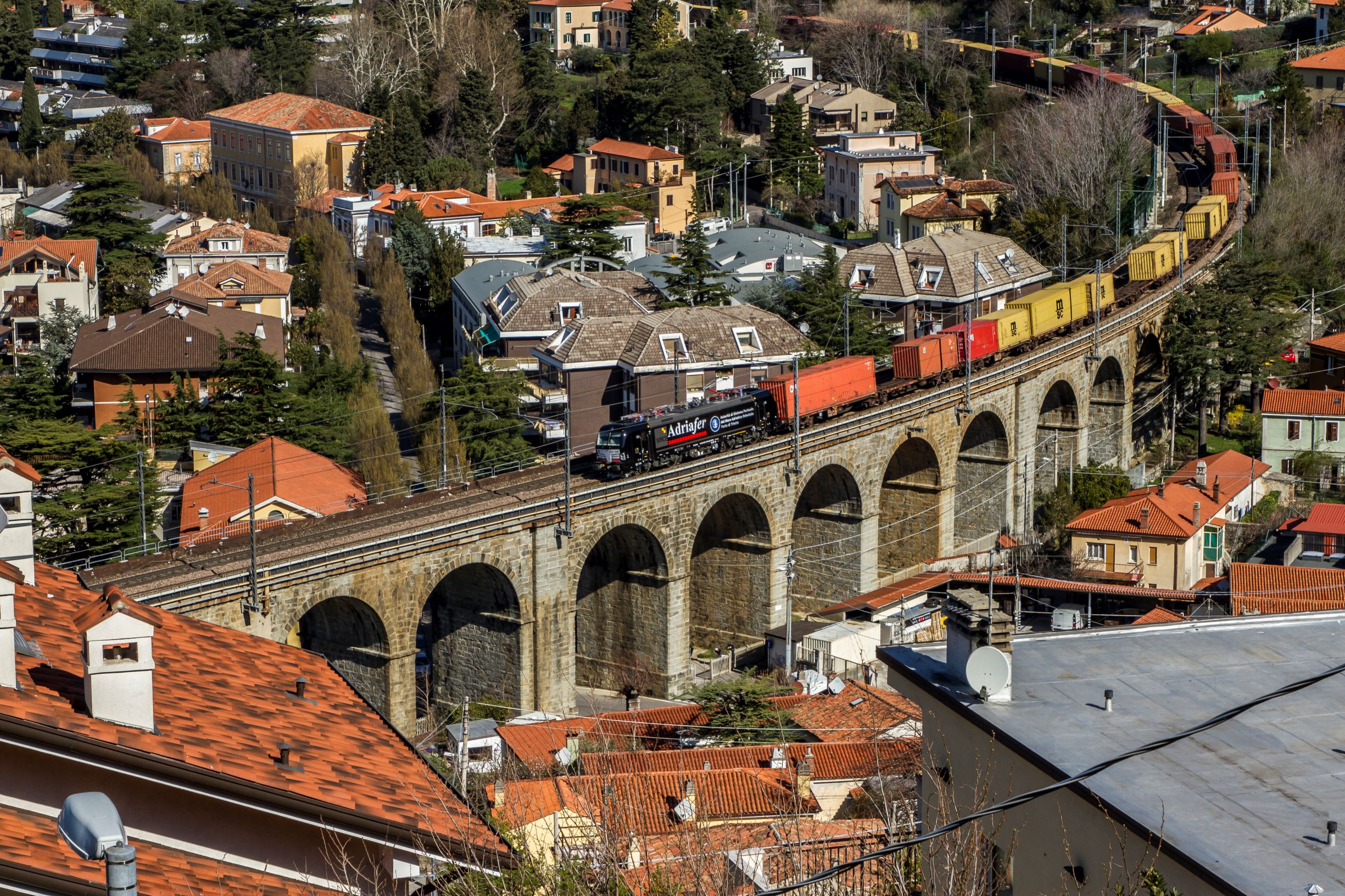 RAILWAY COMPANY
Our traction service, being Adriafer, a railway company certified on the lines of the Infrastructure Manager, is functional to the needs of the Port of Trieste for the short and medium-range routes of the regional territory.
We aim at the construction of a synergic system that makes the best use of the potential and know-how of each one, in order to achieve, with increasing volumes of rail transport, a better competitiveness of the Port System.
Discovering Adriafer…