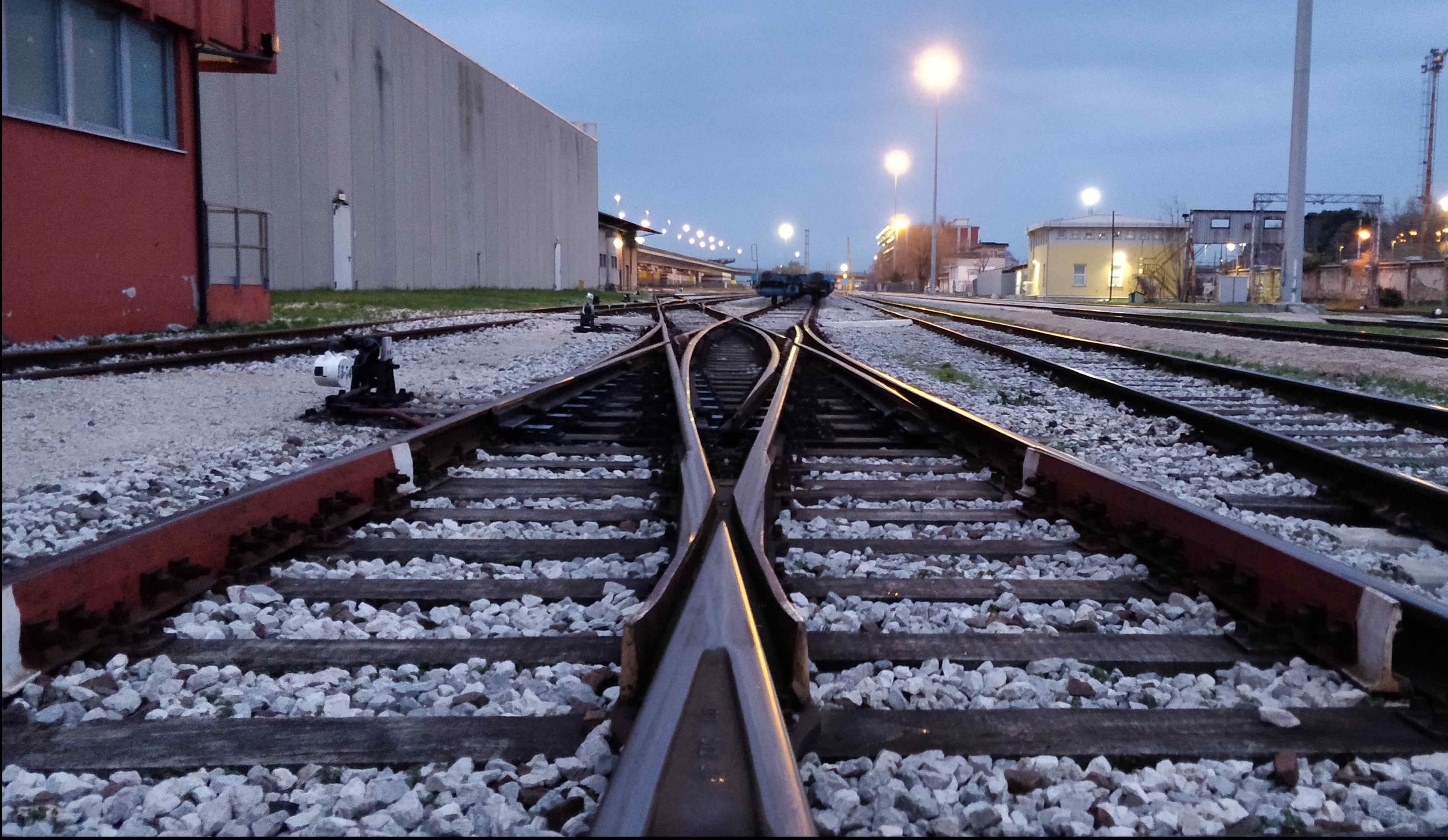 Services to the economy of the new Europe
Our Services
A link between the Adriatic-Baltic European Corridors and the Mediterranean, the Port of Trieste is a strategic hub for the flow of goods between the markets of Central and Eastern Europe and the Mediterranean basin
A vital role in the logistic chain centered on the Port is played by rail connections and services. In fact, Trieste is the most important railway port in Southern Europe, equipped with 70 km of tracks serving all the docks and making it possible to compose trains directly at the terminals.
The "last mile" operations, i.e. within the airport, are a critical element for the efficiency and competitiveness of the railway service and consequently of the entire Trieste area.
Adriafer with its shunting and railway company operations has therefore the natural objective of improving the connection of the Port of Trieste with the national railway infrastructure, in order to increase the share of railway traffic serving the port.
SHUNTING SERVICE

FROM THE PORT TO THE RAILWAY
Adriafer has been operating since 2004 for the port railway shunting and has expanded its activity, providing the service in the connected terminals of the Port. In 2016 it arrived to operate also on RFI tracks, in the service area of Trieste Campo Marzio, unifying under its responsibility the shunting activities on behalf of the Railway Companies operating in Trieste.
The general interest service of railway shunting, unified by Adriafer, has made it possible to significantly reduce the time required for the passage of convoys from the arrival and departure tracks, managed by RFI at Trieste Campo Marzio, to the connected terminals of the Port, for the unloading and loading of wagons. Therefore, costs have been reduced, both for the Company and for the Operators, and the technical potential of the service offered has been increased.
Appointed by the AdSP MAO, Sole Manager of the railway shunting service in the Trieste area, we carry out the service according to a defined and updated schedule with the railway operators and terminals, aiming at the maximum quality and economy of the service.
Our traction service, being Adriafer, a railway company certified on the lines of the Infrastructure Manager, is functional to the needs of the Port of Trieste for the short and medium-range routes of the regional territory.
We aim at the construction of a synergic system that makes the best use of the potential and know-how of each one, in order to achieve, with increasing volumes of rail transport, a better competitiveness of the Port System.
Connections
We optimize connections between ports and regional strategic nodes, connecting them to the heart of Europe.
The train services available from Trieste reach with different frequencies Austria, Germany, Hungary, Czech Republic, Poland, Luxembourg, Bosnia and Herzegovina and Slovakia; the national connections instead have as main destinations Milan and Padua.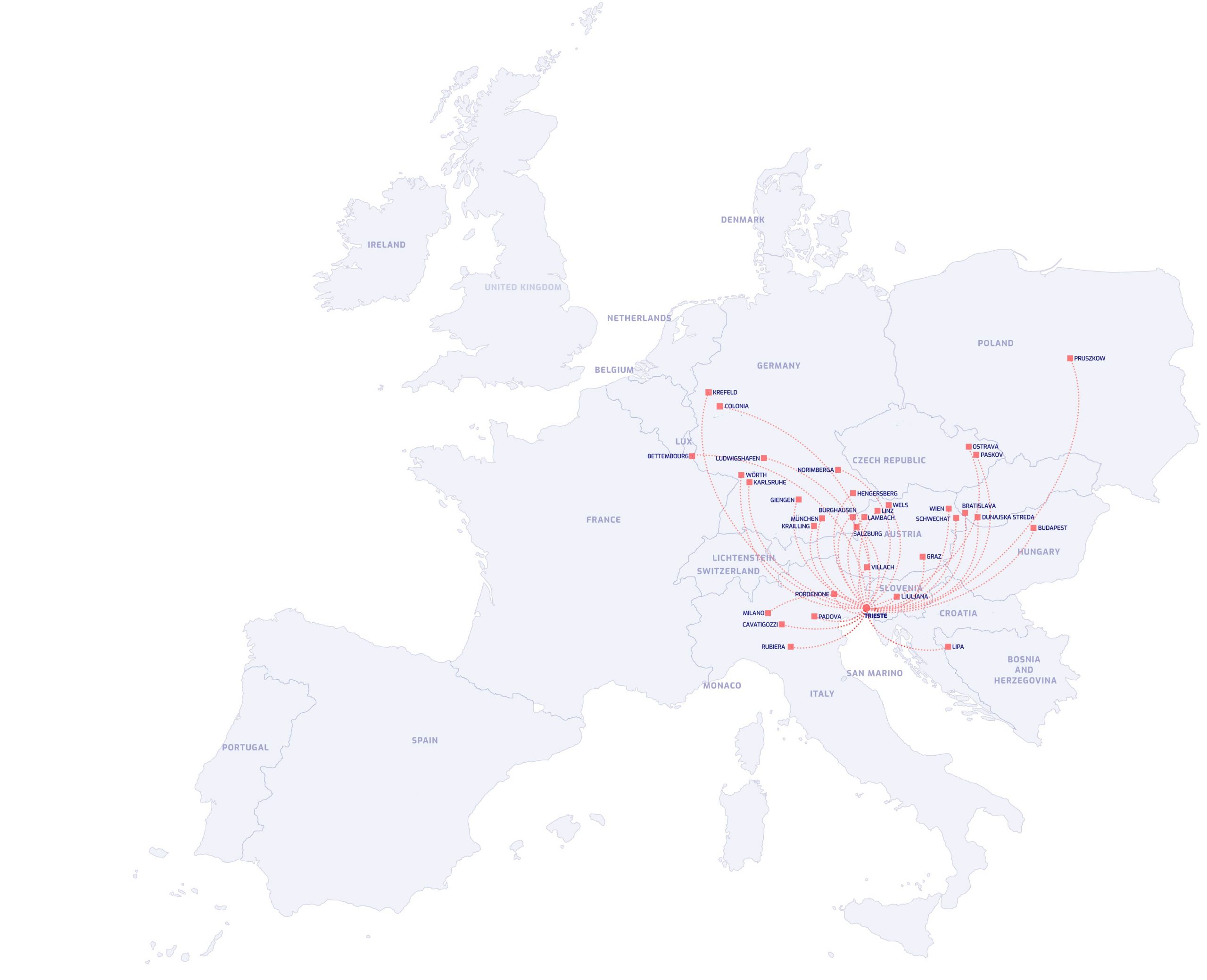 Trieste Campo Marzio – Villa Opicina
Trieste Campo Marzio – Servola – Acquilinia
Trieste Campo Marzio – Monfalcone – Cervignano
Villa Opicina – Monfalcone – Cervignano
Trieste Campo Marzio – Tarvisio Boscoverde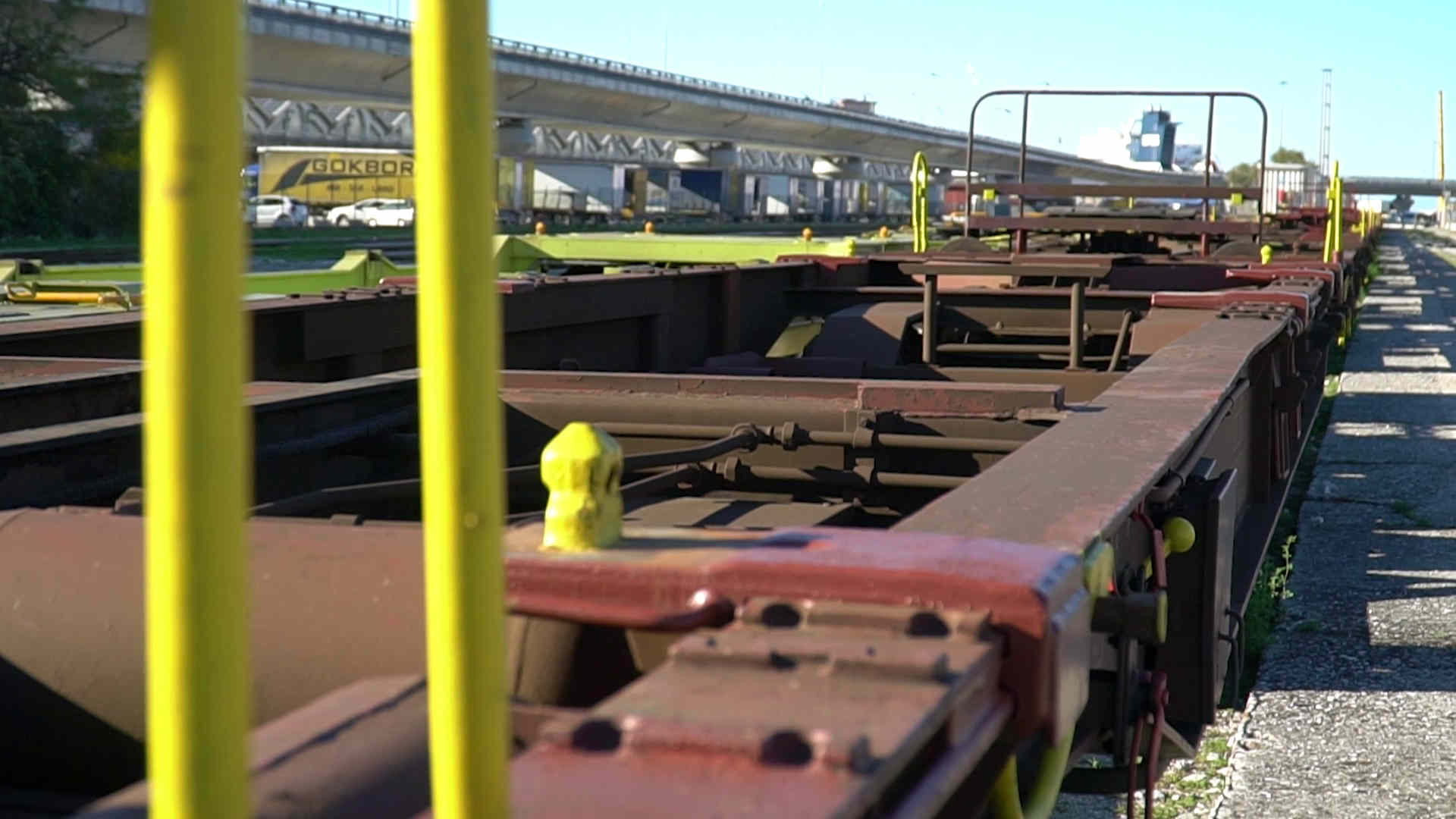 Customized wagon rental service
Adriafer, in collaboration with VTG Rail Europe, provides a unique wagon rental service.